Did you know the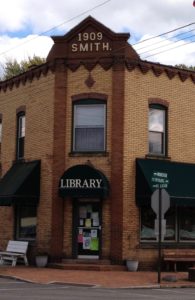 Fredericksburg Community Library is celebrating its 20th anniversary?!! As part of the festivities, and to thank the local businesses and community they are offering a chance to win this gift basket!
Pick up a card this Saturday, November 10th, at the library, Salt Creek Café, or Simply Hand Made, have it stamped at each location, and return it to the library.
Drawing will be held at 3:00 p.m.
Basket contains:
-$20 gift certificates to Fredericksburg Square Market, Lem's Pizza, Weaver's True Value Hardware, Salt Creek Café, and Simply Hand Made.
-Mrs. Millers Noodles 16 oz. package
-Handmade mug rug
-Kitchen spatula
-1824 candle
-Popsicle/frozen treat maker from Yoder's Bargain Store
There will be lots to see and celebrate, including the unveiling of the new Fredericksburg Coloring Book!